7 Reasons to choose Portugal as your wedding destination
I want to start this post with a confession. I am from Barcelona, 1300km from Lisbon, and before moving, 2.5 years ago, I had never been to Portugal before. It was never an attraction to me… it was like that "country on the corner"… weird, right? Because I fell in love with it the minute I landed!
And I'm not the only one. Portugal is trendy and lots of couples choose Portugal as the destination for their wedding. Most of my couples are not Portuguese and some not even European!
So, if you are one of these adventurous couples that want something different for their special day, but don't know what little spot in the world to choose, let me tell you why you should choose this amazing country which is Portugal.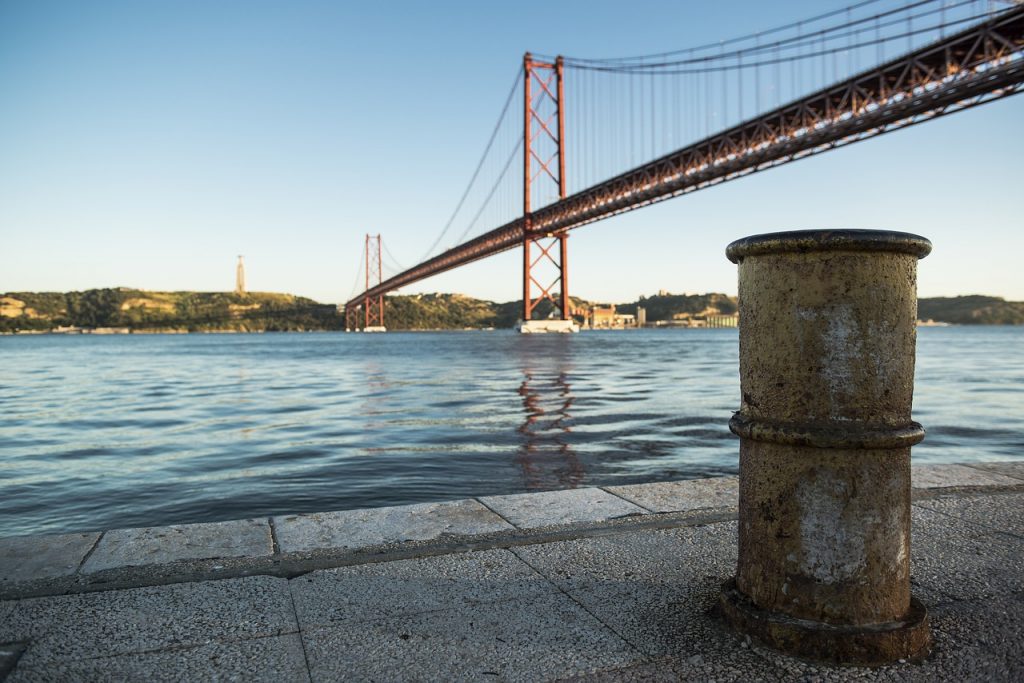 1. Incredible Weather Year Round
The weather in Portugal is mild and sunny. Winter is never extremely cold and summer is never suffocating. So, in summer protected by the shade of beautiful trees or in winter under the beautiful warm sun are both incredible scenarios to create the perfect wedding atmosphere.
2. Breathtaking Landscapes
This country can be a lot of things, but big is not one of them. Nevertheless, it has all the options of beautiful landscapes that will get you confused when choosing a venue.
Sand beaches on the south and along the coast up to the north. You can find big ones, but also those intimate ones, where the most romantic wedding can take place.
You are more inclined for the countryside? No problem. The inland nature is equally impressive, as the rivers nourish the lands.
And if you are a wine lover, why not getting married surrounded by vineyards?
3. Portugal's Rich History
The history of Portugal started about 400,000 years ago. So you can only imagine how rich the culture is. It has had input from a lot of different cultures (Celts, Roman, Barbarians, Arabs…) and you can see their marks on the palaces and castles where you can actually get married! It's incredible and beautiful!
I would probably describe Portuguese cuisine as basic with the most fresh ingredients. It seems simple, I agree, but that's the best combination to feel the flavours straight from the earth and sea. If you get married in Portugal, you will offer an exceptional meal to your guests. Full of all Atlantic and Mediterranean flavours and huge quantities! Ah! don't forget, Portuguese sweets are amazing!!
Also Portuguese wines have nothing to envy other European wines. As any wine producer country there are lots of types and for all tastes, so for sure you'll find the best wine and food pairing for your wedding meal.
In general Portuguese people are nice, kind and very polite. You'll see that during the process of organising your wedding, as you'll meet photographers, videographers, DJ's, hairdressers, wedding celebrants, etc. And this is what you want to breathe in the atmosphere of your wedding day: smiles and kindness.
6. An Incredibly Fun Before, During and After The Wedding
Oh yes! One of my favourites! I always say a destination wedding is a unique opportunity to spend quality time with your friends and family. One day is definitely not enough! Take advantage of having all of them together and of being in this beautiful country and do some activities the previous days or after the wedding. Portugal gives you lots of possibilities, from a boat tour on the Tagus, to explore historical villages! It's your choice!
7. Really Affordable Prices
The value for the money is exceptional in Portugal. 
To sum up, if you want to have a destination wedding, but not sure where to go, give Portugal a try! Don't hesitate to contact White Dots Wedding Planning to find out if this country is a good fit for your wedding.
xx