Your dream destination wedding in cascais
Have you been dreaming of a beachside wedding in a castle?  Do you want more reasons for your friends and family to come to your dream destination wedding, apart from the fact that you are getting married? It makes no difference if you plan to elope, have a small wedding, or a huge wedding if you choose Cascais. Today, I will tell you all the wonderful reasons why you should consider getting married in Cascais.
WHY CHOOSE CASCAIS FOR YOUR DESTINATION WEDDING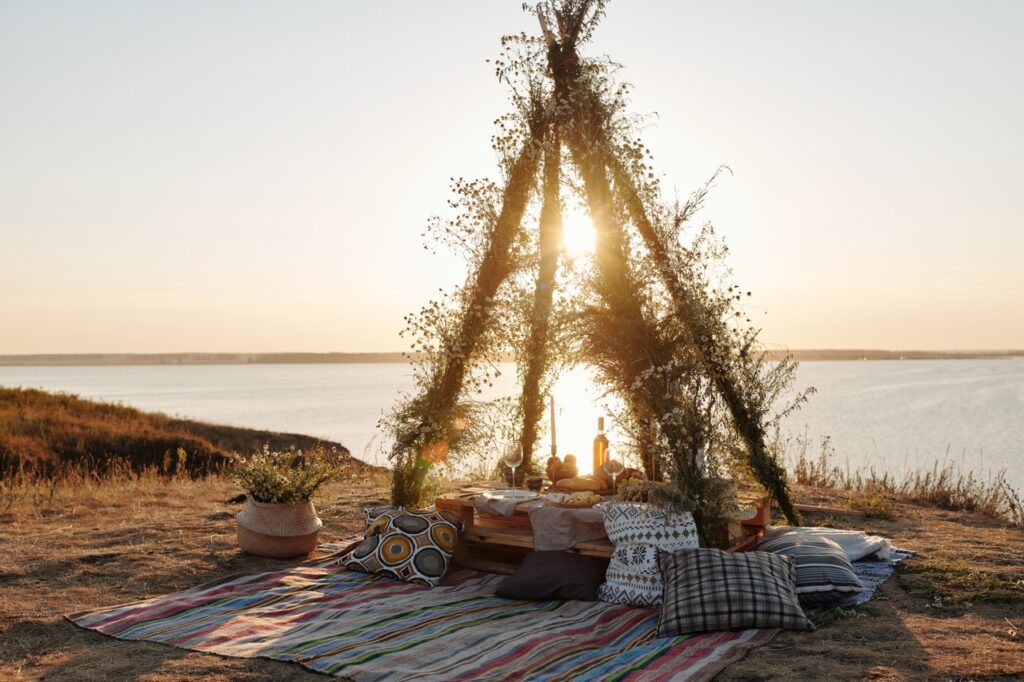 1. Cascais Offers Incredible Weather Year Round
Thanks to an average temperature of 18°C (65°F). This means that in Cascais you can choose to get married at almost any time of year. Imagine a winter wedding in a historical estate; a spring wedding in a verdant garden; a summer at the beach so your guests can squish their toes in the sand; or a fall wedding in the old town. Whatever your dream is, the region of Cascais can make it happen.
2. Getting married with sea view
Cascais has 30 km (19 miles) maritime coast, with plenty of beaches and amazing sea views to choose from for your wedding. Some beaches are more wild, surrounded by beautiful scenery made up of dunes and mountains, perfect for nature lovers.  Other beaches in Cascais are closer to the center of the village and offer a more luxurious beachside setting. Whatever feel you want your sea view wedding to have, Cascais will deliver. 
3. Cascais' Golden Triangle
The area known as O Triângulo Dourado sits between Cascais, Lisbon and Sintra, all of which are just 20 minutes from each other.
Because of this, unlike most destination wedding locations, your guests can really make a great vacation of your celebration. They can:
Explore all the nooks and crannies of the Golden Triangle (by car or by train).
Enjoy the good vibes of the village of Sintra and its castles.
Spend a day or two in Lisbon, one of Europe's capitals.
Explore Belém, a place full of history and the birthplace of the famed Pastéis de Belém.
There is so much to do that your guests will love every second of their time in the area. Besides, the variety of the Cascais area means you can have your destination wedding on a beach, in a historical villa and even on a luxury yacht.
If your guests don't feel like exploring so much, they can choose to stay in Cascais proper. There are tons of events happening in Cascais on a weekly basis; art exhibits, plays, concerts, and gastronomic festivals. The best part is that many of them are free.  
Cascais offers the ideal combination of the best gastronomy and elegant wines for the most sophisticated palate. That means that you can easily delight your guests at the reception and that you can all enjoy anything from local classics to Michelin star meals before and after your wedding.
When people think of Cascais, they might think of the old town, the beaches and urban development. However, Cascais also enjoys robust nature. You can experience it in its urban gardens, but also in the magnificent Sintra-Cascais Natural Park, on the picturesque road that connects Cascais Marina to Guincho. This access to nature offers you not only gorgeous nature wedding venues, but lots of activities to enjoy with friends and family before and after your special day.
When planning a destination wedding, you need to plan not only for yourself but also for your wedding party. Wouldn't a day of golf be great for those friends to enjoy while being in Cascais because of your wedding? Cascais' courses earned the location the title of  "Best European Golf Destination" in 2007 and 2016. There is a Golf Academy and a Sports Center where tennis courts and a swimming pool are available to complement your stay. And if you want to take a break from it all you can always go walking or running through the Marina.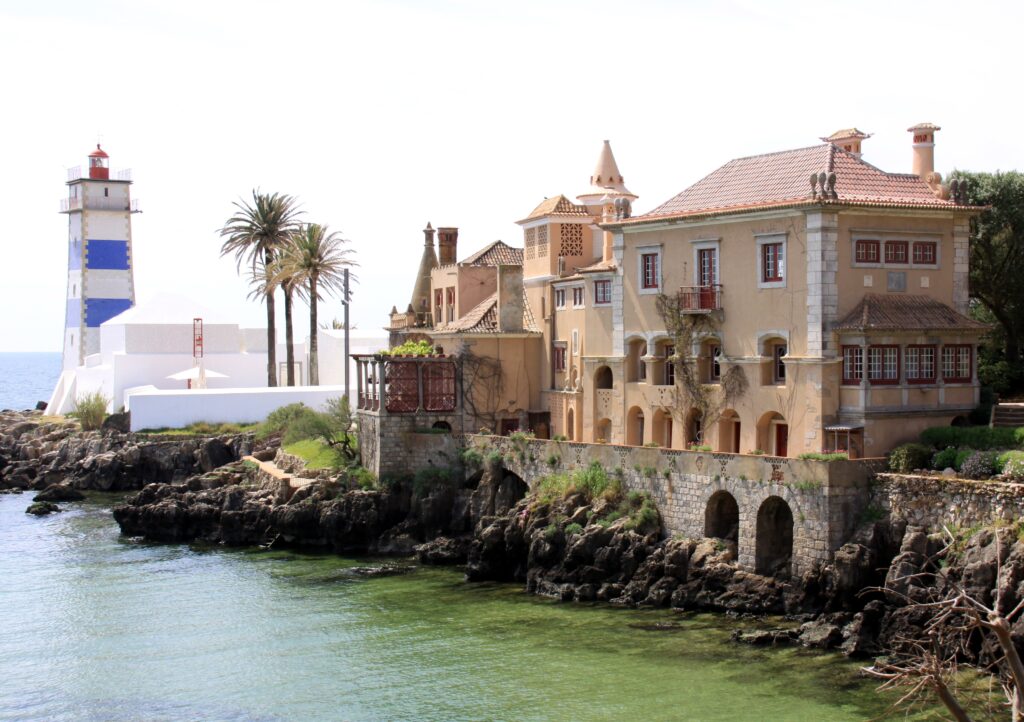 Cascais is not like other beach towns. Cascais offers culture and, unlike other places, is home to an exclusive neighborhood of 16 museums and two urban parks all of which can be reached by foot. In the city center, there are historic family homes that have been transformed into museums. There are royal palaces and buildings designed by Pritzker award winners and a cultural center with exhibitions.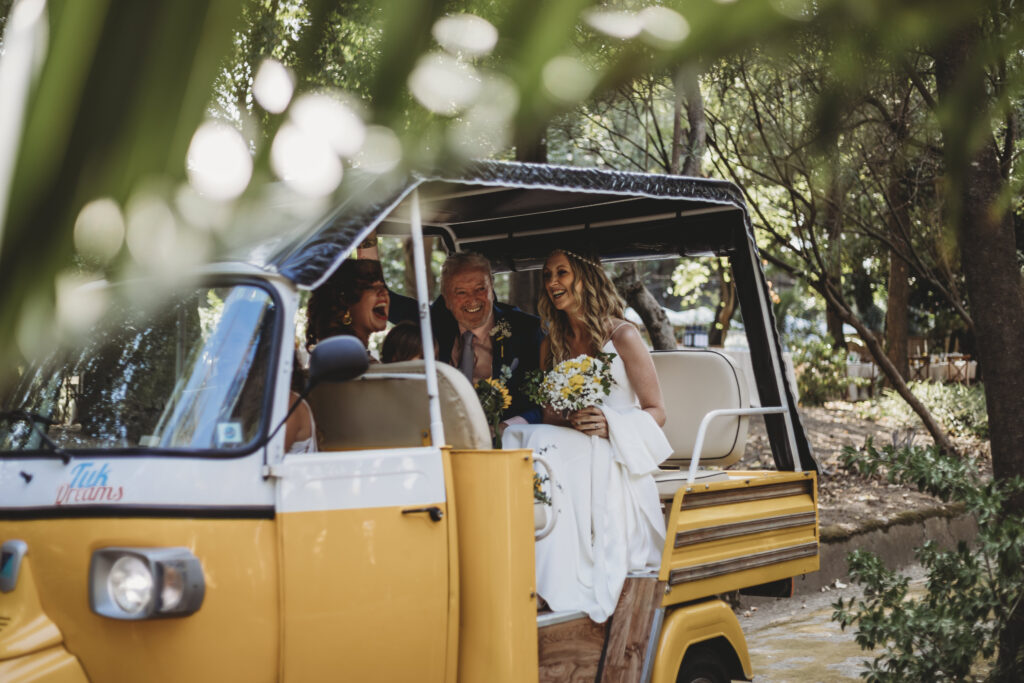 9. Ease of Transportation
Although Cascais is a large region, there are plenty of choices when it comes to transportation. The city is walkable and you can walk from city to city on its famed boardwalk. There are also plenty of rental car, trains, scooters and bicycle options to help you visit the more remote places. Uber, Lift and other transportation providers service the area, making it easy for you and your guests to enjoy their time in Cascais.
10. Cascais' Proximity to Lisbon
Perhaps one of the best thing about having your destination wedding in Cascais is its proximity to Lisbon. Why? That means your guests can stay not only in Cascais, but in many of the great areas near Cascais including Lisbon, Estoril and Cascais village. 
It also means that Lisbon airport is really close by making it easy for your guests to reach their hotel and your wedding location. 
There are also tons of options to get from Lisbon Airport to Cascais including a direct bus ride, the metro to the train, taxis, ubers and, of course, there are plenty of car rental companies. 
Are you ready to get married in Cascais? Click the button below to contact us. Let us help you plan your destination wedding so you can truly enjoy your special day. 
Frequently Asked Questions About Getting Married in Cascais
More Destination Wedding Inspiration