10 Details for a wedding in winter
Almost every bride dreams in getting married in spring or summer, but tying the knot in cold months can be very special and different. Here I'm going to give you some details ideas to make your winter wedding so romantic and cozy. Difficult to forget for any of your guests!
10 Ideas for incredible winter weddings
1. To have and to hold in case you get cold
Keep your guests warm with fluffy blankets. You can even personalise them and let them take it to enjoy them during the whole winter while remembering how amazing your wedding was.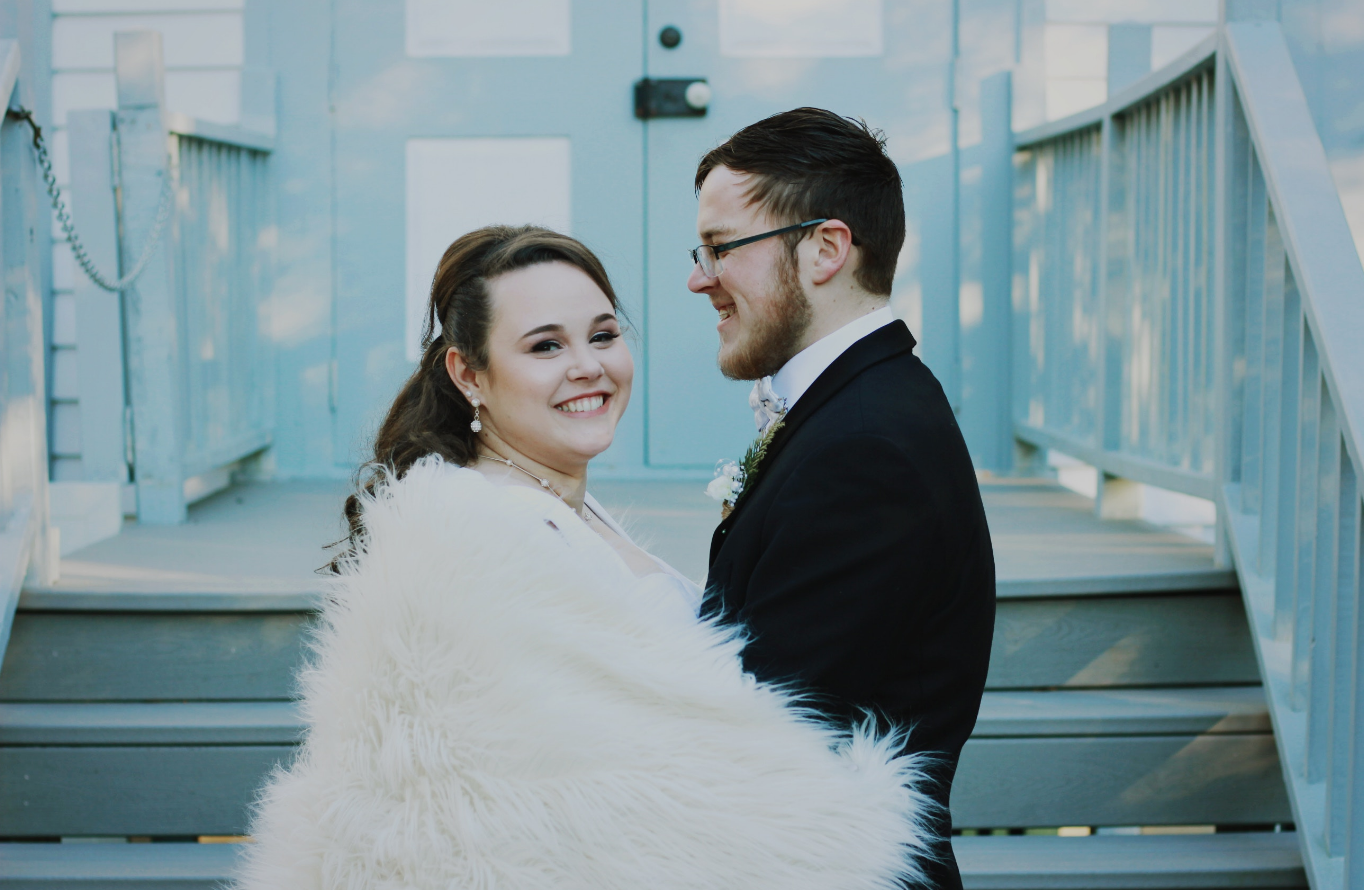 2. How many other times can you wear a white cape?!
Coats are one of my favorite pieces of clothing… If I had married in winter I'd have had huge problems deciding what to wear on top of my dress! There are so many cute overcoats and capes and little warm shawls… so difficult to decide!
3. So yummy and beautiful!
I see a wintery wedding cake in white, like snow just fallen from the sky, with a touch of dark red in flowers or fruits to give that warm touch. For your guests to enjoy their sight and their taste!
Sage green together with bold colours like dark violet or dark pink create a fabulous effect contrasting with the bride and snow white.
Velvet is in total trend! Soft, delicate, feels warm… Winter wedding is the perfect scenario for placing it, don't miss the chance! Here is some inspiration! Velvet shoes, velvet table runner, velvet arch.. Love them all!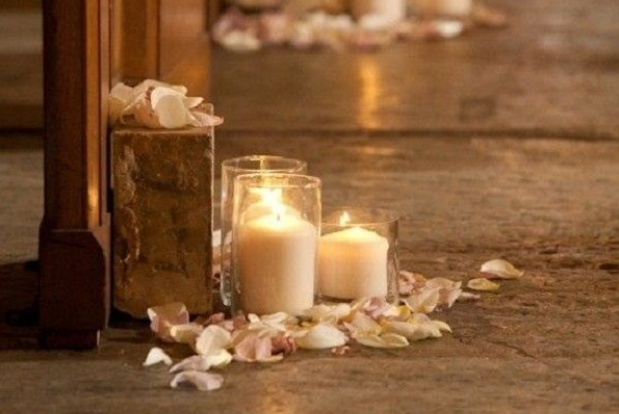 It's well known I'm a huge fun of candles, I'd put candles everywhere and all the time, but specially in weddings and more specially in winter weddings. They give this soft yellow warm light perfect for your romantic wedding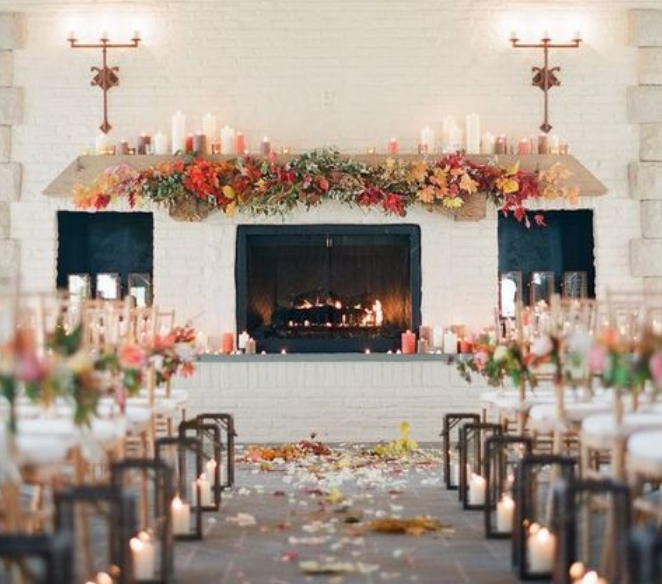 7. Baby, it's cold outside
Use the fireplace as centrepiece of decoration. Big part of a decoration process is to use what we have available in the most amazing way. It's winter, so let's use the fireplace for much more than to keep the room warm!
If winter gives us pine cones, we make a seating plan with pine cones! Because it's all about that: using the winter season perks in the best, cool and different way.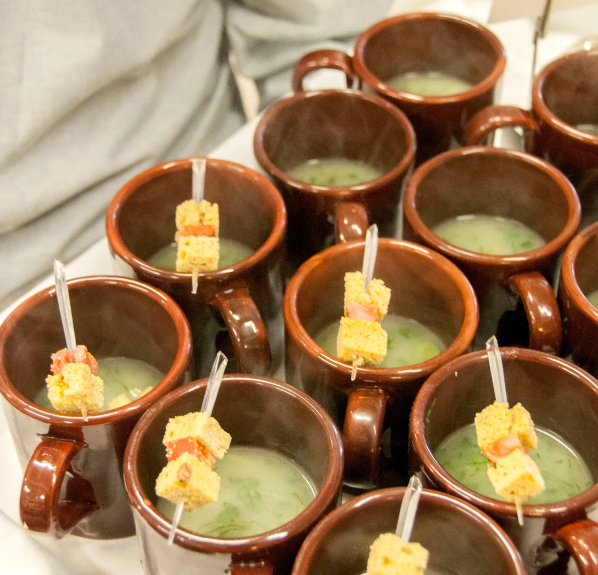 Give your guests a shot of warm soup like this one. This is caldo verde with chouriço, so typical Portuguese and soo yummy!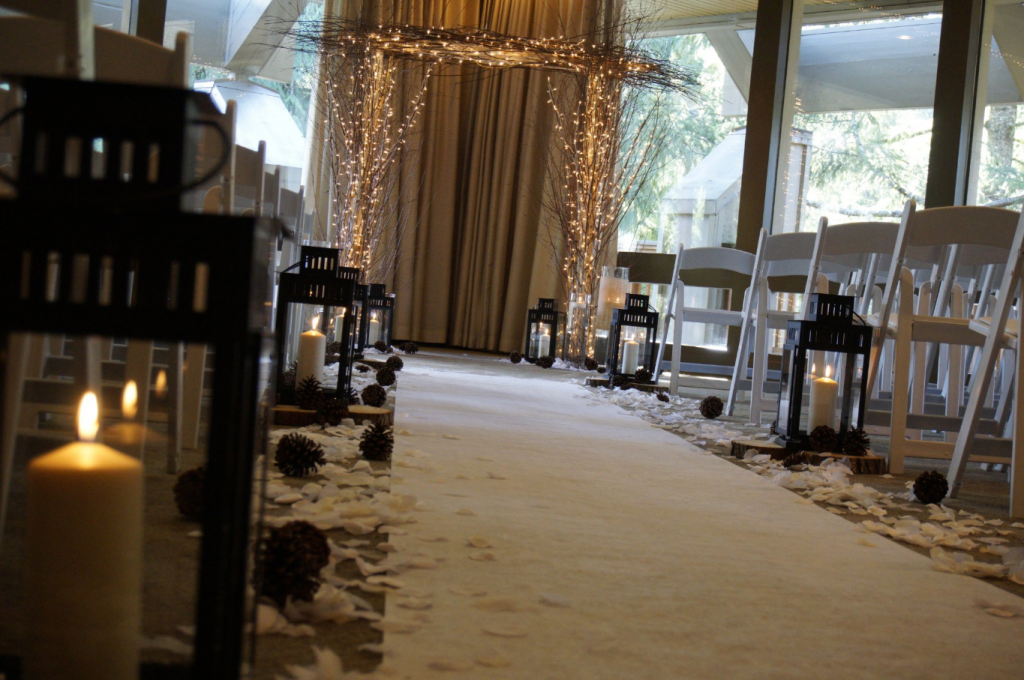 10. Say I Do under something breathtaking
And last but not least is the arch, under where you are gonna say "I Do". It has to be special and it has to represent yourselves. Either if you use lights or beautiful flowers, let the magic of this season be present in your wedding.