10 tricks to cut costs on your wedding
We all know weddings can be very expensive, but money cannot be the reason to sacrifice your style or your dream wedding. I've put together 10 tricks that you can use to still be faithful to your dream wedding, while cutting some costs.
10 Easy Ways to Cut Your Wedding Costs
Small, intimate weddings are officially becoming a trend! And one of the big reasons is the topic of this post: cutting costs.
It will not only cut your catering costs but also invitations, favors, furniture, centerpieces… And the sum of all that is usually a BIG number! But let me also tell you other advantages of having a small wedding. It allows you to make it intimate and romantic, and to make each one of your guests feel special with personal touches. You will be able to spend quality time with your friends and family and make that day unforgettable for everyone of your guests.
Besides, if you are having a destination wedding, making it intimate will save you even more. 
2. Have the ceremony and reception at the same place
Having the ceremony and reception at the same venue you'll save on vendors and transportation. Let's give some examples.
Flowers: The florist will charge less because even if it's 2 areas that have to be decorated, everything is in the same venue. On the other hand, you might be able to reuse some of the flowers from the ceremony in the reception. And that's a cost saving for sure!

Transport for the guests: You simply won't need it!

Transport for the groom and the bride: When they need to go from one venue to another, usually a fancy car will be hired. If everything is at the same place, again, you simple don't need it!
3. Get married off season or on a weekday
We tend to think of a Saturday as a perfect day for a wedding, but did you know that WEDnesday has this name because it was considered the best day to get married?
There are a lot of advantages to getting married on WEDnesday (or another weekday).
Everything on a weekday is cheaper! As vendors and venues have less demand, you'll have more power of negotiation being able to get better deals. Even your guests will appreciate it, as flights and hotels are likely to have better rates too. And the same happens if you choose winter to get married… Imagine a white wedding! How romantic that can be?
This one is a more personal one because it's something that can be personalised and kept forever but… let's be practical! If you do traditional invitations (meaning paper), they have to be nice. Nice paper, nice envelopes, nice design… And all that plus the cost of sending them… it's a cost that adds up… Given that we live in the tech era, why not get advantage of that and to something different, original and also keeping your style? Nowadays there are a lot of options of on-line invitations. You can do from a simple image sent by email to create a website with all the details that you can keep updating. Be brave and do it! 😉
5. Use more greenery than flowers and buy season flowers
Greenery is a beautiful way to make some of your decorations. Fill your wedding with foliage! I personally love the rustic/vintage atmosphere that it gives.
Of course, I'd use some flowers too, just make sure they are seasonal flowers, and that they don't have to be imported from another country! That would definitely increase your cost…
6. Second hand wedding items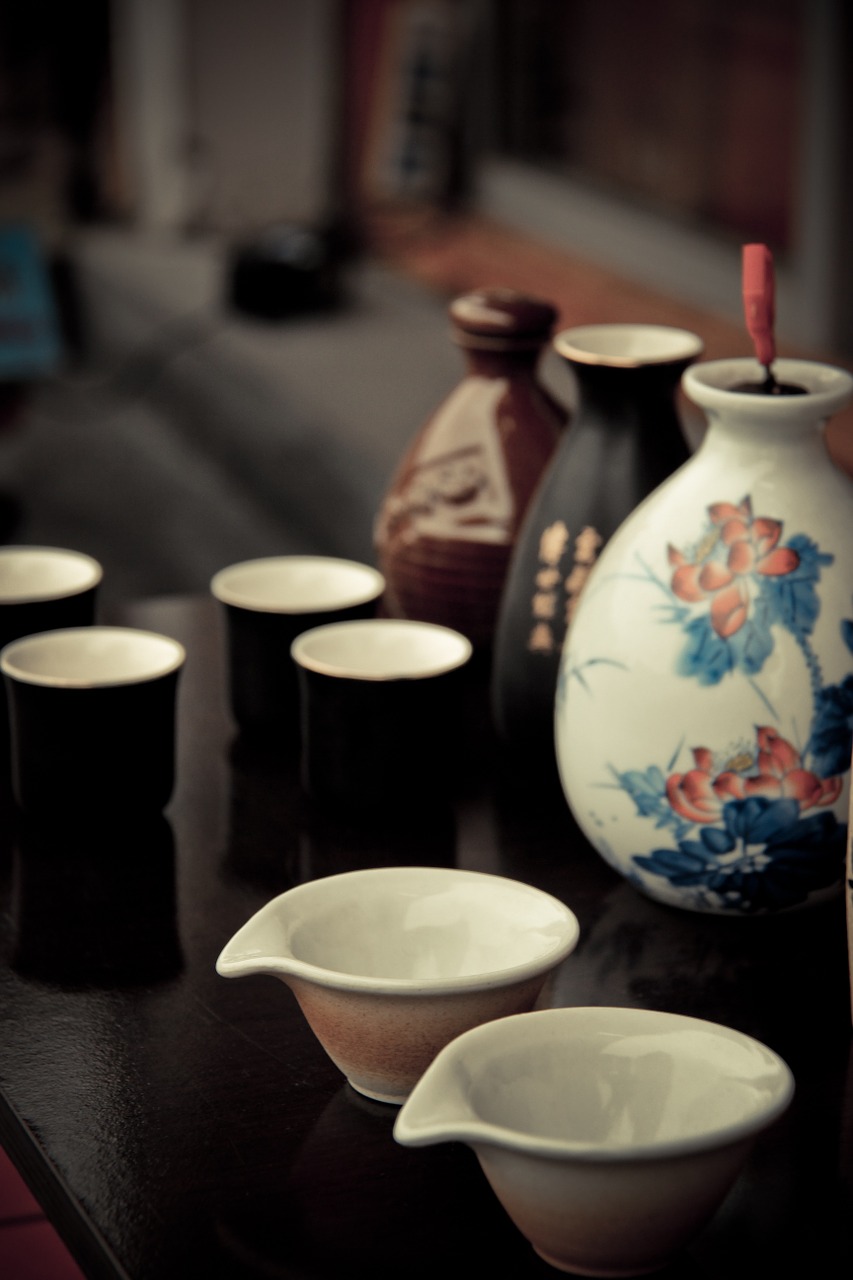 In second-hand stores, online websites, and even Facebook groups; you can find a lot of decoration material from people that used those items in their weddings.
They are usually only used once, so you'll find them still in good condition. So you don't need to buy everything new. And even sometimes, reused items can give an extra vintage style! So in trend!!
Let me add one very important thing here. Don't forget to do the same after your wedding is done!!
7. Get creative with DIY décor
You don't need to be a pro or decorator to make beautiful things!
If you don't know where to start, my advice is to check Pinterest. There are millions of ideas there!
True, some of them, might be difficult to make, but others are not. For example, you can play with old jars and decorate them with ribbons, and put candles inside. Or use a vase, fill it with water, and place floating candles. There are also amazing ideas for ceremony backdrops.
You can use a big piece of tule or even play with a curtain! Don't think you can't do it. Get creative and save some money while having fun!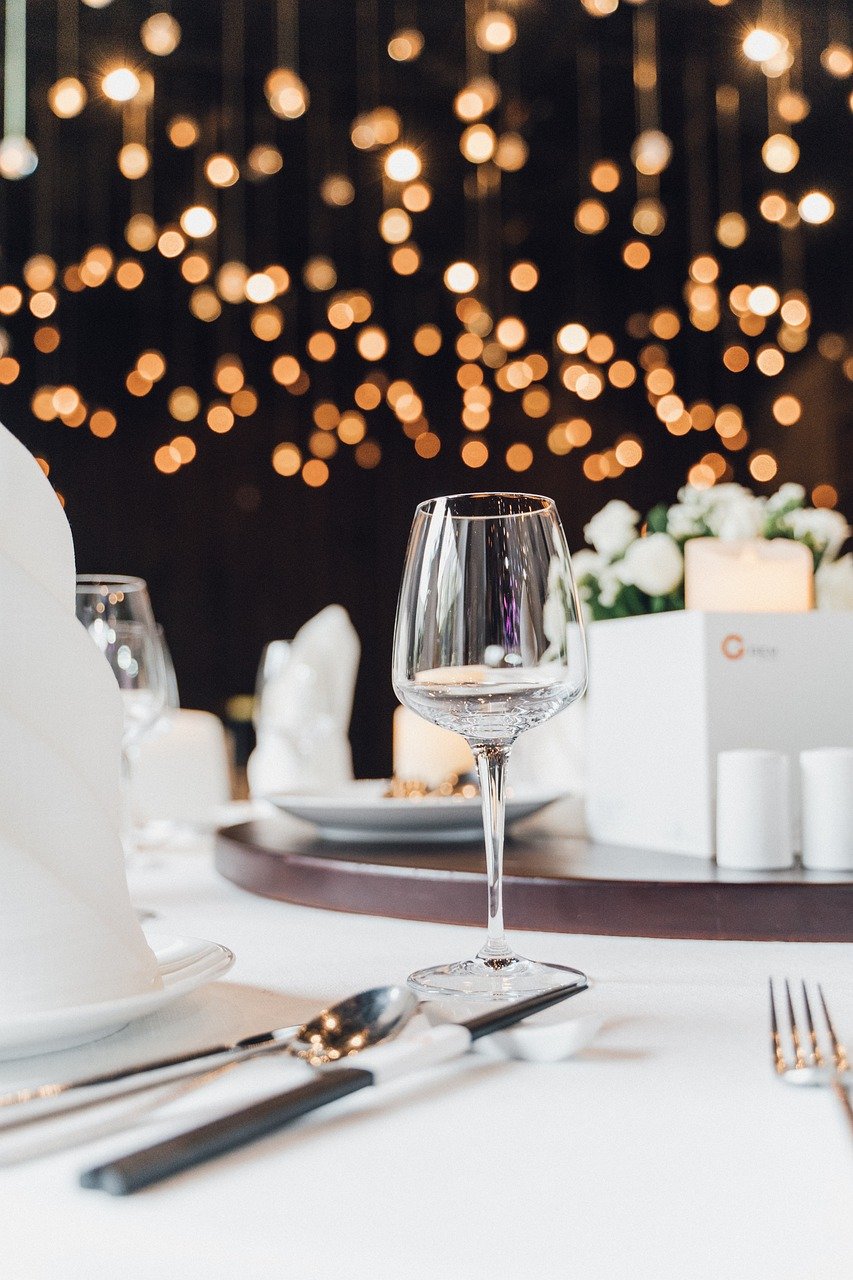 As the caterers usually don't add much value with the booze, some of them will allow you to bring your own and save some money.
But it is not really that easy.
There are 2 important things you have to make sure: First one is to hire a bartender to make sure there is always ice and the drinks are properly made. And the second one is that you buy enough! You don't wanna run out in the middle of the party when everybody is having fun…and as a bonus, if you are having a destination wedding in a wine-producing country like Portugal, use local sparkling wines to save money on Champagne toasts.
9. Find a venue with a cost of 0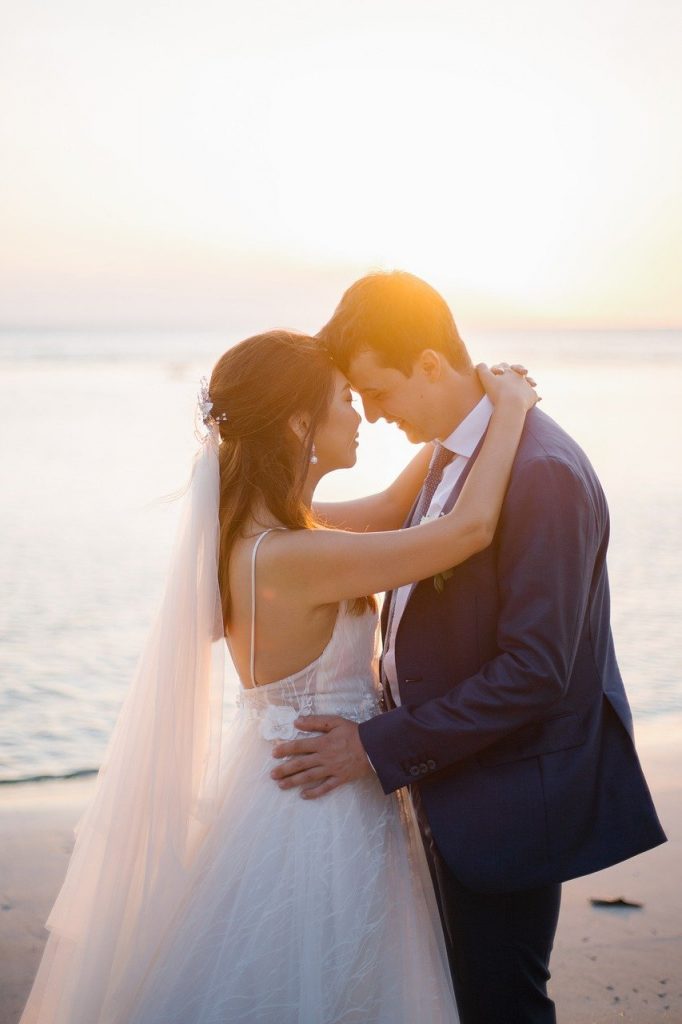 You can find a venue that doesn't have a cost. It can be a public area, like a park or beach for a more informal wedding or a cliff for an extra romantic ceremony with incredible photographs.
Make sure you don't have to ask for a permit. But if the place is public, it is most probable that the cost of using it is 0.
Also, an option is to use a free area for the ceremony and, after, move to another venue for the reception. You'll be surprised how many amazing spots are out there! You just need a bit of research!
10. Work with a wedding planner
A wedding planner will help you to apply all of the above and even find more creative ways.
Not only that, the planner will be your budget controller and will make sure you don't exceed it.
She/he will find the best vendors for you, making you save money, time and headaches!
I'd love to work to make your dream wedding come true, so message me and let's talk!
xx